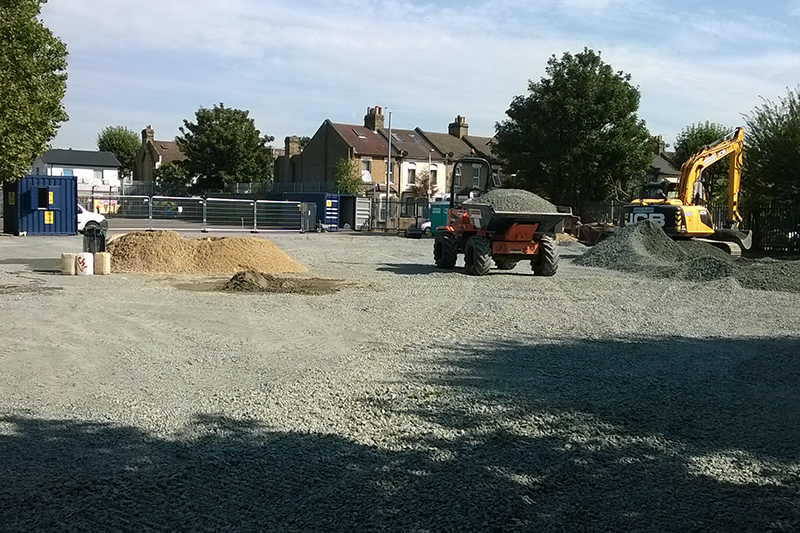 Multi-Use Games Area for Avenue Primary School
---
Avenue Primary School are the latest school to commission Munday + Cramer for a new Multi-Use Games Area. The East London school, located in Manor Park are looking to improve their flexibility in inclement weather. M+C have provided all design and planning work, and are now project managing the scheme. ETC Sports Surfaces are currently delivering the scheme on-site.
The new Multi-Use Games Area will replace an underused grass area to the rear of the school. Being an urban, London school; space remains at a premium. With minimal outdoor space, poor weather conditions place significant pressure on teachers' ability to teach PE. The new MUGA will allow the school to continue with lessons when inclement weather would traditionally rule out using grass playing fields because of ground conditions.
Due to the tight constrictions placed on the school site, and the predominantly term-time delivery, phasing of this scheme has been critical. New perimeter paths and tarmac playgrounds were completed during the summer break. With enabling works complete, the school is able to function safely whilst the MUGA is installed. The remainder of the installation is on track for completion by early October. As the photos show, works are well underway, having benefited from the good weather conditions this summer.
---