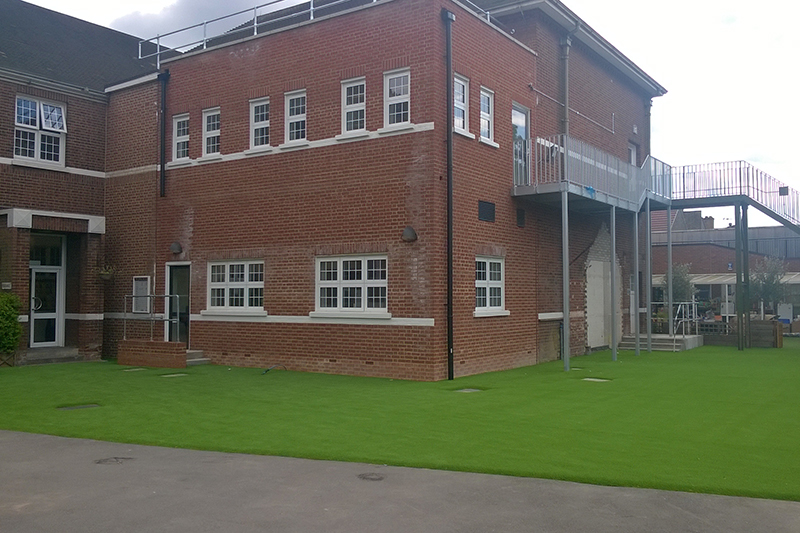 With the start of the new school year, the students at Aldborough E-Act Free School in Redbridge are now enjoying delicious school meals produced on-site. Thanks to a scheme funded through the Condition Improvement Fund (CIF) by the EFA, a brand new kitchen facility has been created at the school.
As part of the wider Loxford School's Trust, the free school had previously had hot meals delivered from another of the Multi-Academy Trust's school for lunchtime. However, the continued success and growth of the trust was placing increasing pressures on the existing production kitchen. The recent introduction of the Universal Infant Free School Meals further increased the requirement. To enable Aldborough to operate in a standalone way, a rationale and bid was developed for CIF funding.
Using a range of data collated with the school, along with outline planning details and a tendered design, the EFA agreed to funding the new kitchen adjacent to the school hall. The design took in to account the site limitations, being an urban school with limited outdoor space.
With fast growth of the school, the design was subsequently revised, to provide first floor accommodation. Not only providing additional space (for two dedicated SEN classrooms, an office and further storage), this amendment enabled the school to limit the impact of a second project on the students, as well as savings in overall construction costs.
The scheme was completed at the end of August, enabling the school to provide pupils with in-house hot meals on the first day of term.
A detailed case study for the scheme will be provided shortly.
---