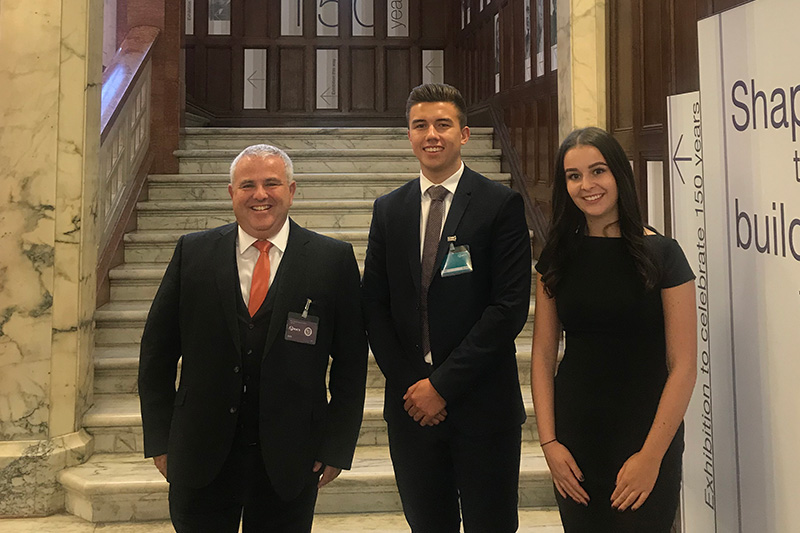 An audience with… The RICS
---
Munday + Cramer are again in the limelight, following the recent foray in to the world of television, with the filming of a piece regarding our successes in an innovative new Degree Apprenticeship programme. Lee Hatwell, Michael Smith and Georgia Dear were invited to speak at the RICS at their 'It's all about SME' event at the Institution's Head Office on Parliament Square, London.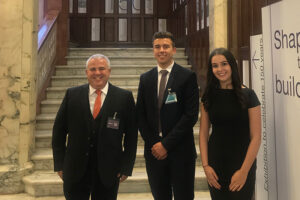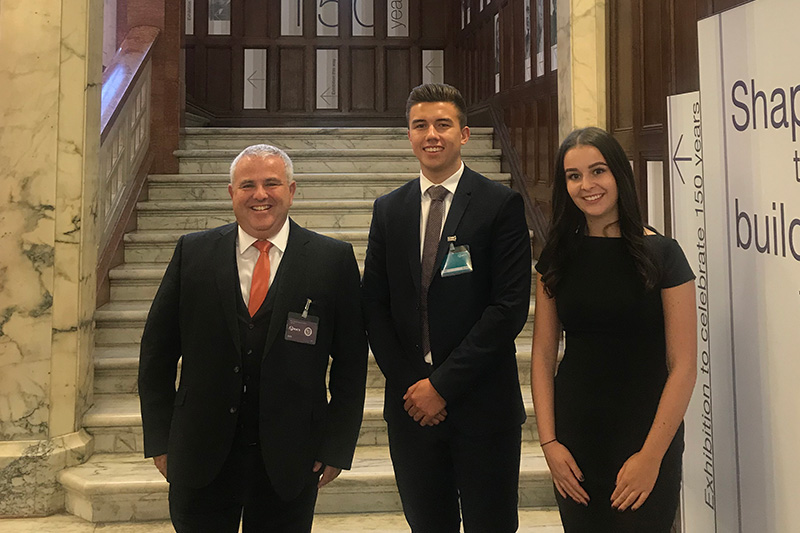 The event forms part of the Institution's 150th birthday celebrations and the President's tour. A range of SME practices and Chartered Surveyors were invited to talk about how they are contributing to the future of professional surveying services and the industry at large. With speakers engaging around topics such as technology, promotion and indeed recruitment to keep the industry and practices such as M+C ahead of the curve.
Lee Hatwell provided an insight in to the practice's involvement and engagement with local schools, Essex County Council as Enterprise Advisors, Anglia Ruskin University as Employer Advisors as well as the RICS as proud members and mentors. The presence of Michael and Georgia reinforced the ongoing success that our innovative Degree Apprenticeship scheme is having in developing talent from grass roots.
With Michael successfully completing the first year of his studies with a First this summer, and Georgia starting her Degree course this week, the pair were well-placed to talk about how and why Munday + Cramer's approach has given them a flying start in their careers. With Sam Guttridge also studying part-time for a Degree in Architecture, and James Atkinson recently becoming a Chartered Architect, the prospects are bright.
As well as their starring role on stage, Georgia and Michael were also interviewed by Vlogger Kate Charrington about their career choices and thoughts for others considering a career in surveying.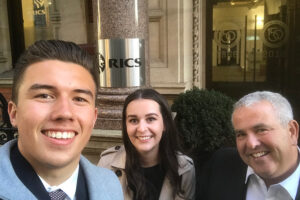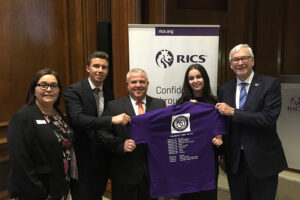 ---