Asbestos Management for Schools
---
Asbestos has once again become a hot topic for schools. The Education Funding Authority (EFA) has recently asked schools to complete their 'Asbestos data collection' survey. This survey follows wide criticism that the EFA was not able to quantify the extent of the problem. The Property Data Survey Programme didn't pick up on this issue despite its scale. As such, current estimates suggest 75% of the UK's school estate contains Asbestos Containing Materials (ACMs). Worryingly, the expenditure on removal of ACMs by Central Government has slowed with no mass-removal programmes currently afoot.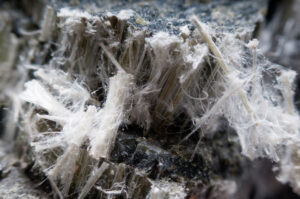 Managing Asbestos
Most of us appreciate the risk of Asbestos to health, but many are still unsure on how to manage it effectively. The delicate balancing act of the cost of management or removal against the inherent Health and Safety risks is a difficult proposition. However, what are schools (or any other organisations) required to do?
Unless your school is relatively new (constructed post-2000), the likelihood is that ACMs are present. It is imperative that this risk is management effectively, in accordance with the Control of Asbestos Regulations (2012). The general advice and approach to managing the presence of Asbestos is as follows:
Undertake a management survey to identify all ACMs throughout the school
Assess the risks posed by these ACMs
Develop a management plan for managing the Asbestos
Ensure all staff and visitors (especially contractors who are more likely to come in to contact with ACMs) are aware of all relevant risks
Continue to review the management process/ACMs
Additionally, if works are to be carried out that may be deemed 'intrusive' a further R&D survey will be required (irrespective of value or duration of works)
Rob Barr; Munday + Cramer's Director responsible for the Facilities Management notes that "Asbestos can be a real worry for schools – not only it's presence, but how to deal with it as well". Whilst Munday + Cramer are not able to undertake the surveys in-house (Asbestos surveys must be undertaken by organisations accredited by The United Kingdom Accreditation Service), the FM division offers schools the support to commission the right surveyors to complete the survey.
Not only can Munday + Cramer commission the Asbestos survey with qualified professionals, Rob also points out that he often "helps the duty holders to understand the requirements from the management survey in plain English in order to develop an effective management plan for the school".
Long-term management
This management plan is not only a short-term solution and box-ticking exercise. As part of a wider approach to estate and facilities management, Munday + Cramer helps schools to integrate asbestos management in to wider strategies. In recent years, asbestos removal has been programmed in to schemes that have attracted CIF/ACMF funding (for academies) and LCVAP (voluntary-aided schools).
In the case of CIF/ACMF funded projects such as those completed at Quarry Hill Academy and St Luke's Catholic Primary School, funding was successfully achieved despite the EFA downgrading non-urgent Asbestos removal in their scoring criteria. Through the close involvement of Munday + Cramer in the wider role of estate management, the removal could be incorporated within other strategic schemes offering significant value for money to be achieved.
---