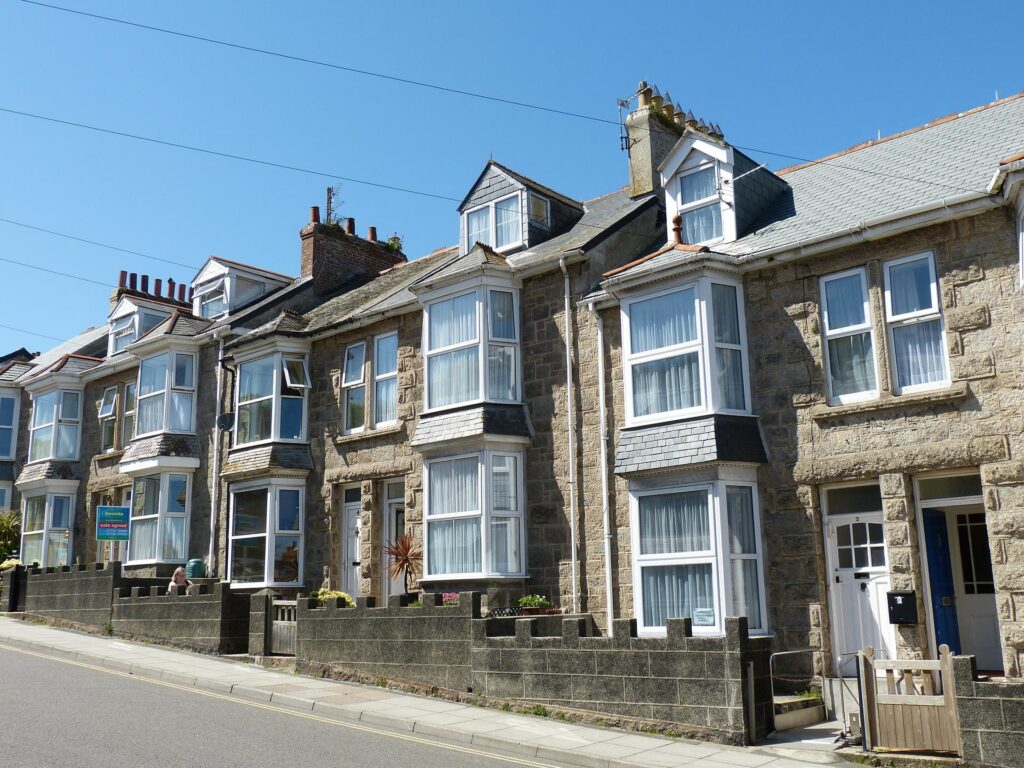 Do you need planning permission for bay windows for your home?
---
Bay windows add character and charm to the exterior of your home. As an aesthetic architectural feature dating back centuries, but also popular for houses built in the 1930s, these windows protrude from the property, rather than being flat. Not only do they enhance the appearance of an exterior wall, they also make the interior appear more spacious and allow further light in.
Most people often refer to bay windows, as it's the general term for a window structure that projects outward. Bow windows is the name commonly given to bay windows that are curved and have four or five window openings. Meanwhile, a classic bay window has three openings, which gives an angled look.
Bay windows can be installed across multi-stories of a building and also on many property types; including detached, semi-detached and terraced houses, as well as flats.
A bay window can be built from floor to ceiling as a stunning and desirable feature. If can also be installed off from the ground. In the latter case, it will need to be adequately supported, usually with either corbels or brackets – this type is then known as an oriel window. Oriel windows can often be seen on medieval architecture, particularly ecclesiastical buildings, and are visually spectacular and ornate.
Planning permission for bay windows
As bay windows are often considered an extension of your property, you'll need planning permission from your local council when adding a new one to your home (especially if it is on the front of your house). You won't normally need permission when replacing a bay window. However, it's imperative to make sure that any work undertaken does not adversely affect the structure of your property. This is particularly so on older houses where bay windows are an integral component of the building's support structure. Therefore, you'll want to make sure that installation is done by a competent person. You can search on the FENSA (Fenestration Self-Assessment Scheme) website here for a trustworthy and professional installer. They'll provide you with a certificate to show that your window installations comply with building regulations, are energy efficient, and are registered with your local council. If you don't have a FENSA certificate then it could prolong any future house sales, as you will need to supply proof to your solicitor or conveyancer that your windows are compliant. The alternative to a FENSA certificate, would be to apply to your local council for a Retrospective Building Regulation Compliance Certificate which may be a financial inconvenience, as well as holding up the sale process.
Choosing a bay window
When choosing a new or replacement bay window, you'll want to make sure the outer appearance is consistent with your other existing windows, along with those of neighbouring properties. You'll also want to think about the longevity of your chosen materials, as well as the maintenance; whether it be timber, uPVC or aluminium. uPVC is a popular modern choice as it is hardwearing and resistant, but also help to insulate your home, increasing its energy efficiency.
Contact Us
If you'd like to find out more about our various services, including window installation, then get in touch! Contact Munday + Cramer today on 01245 326 200 or by emailing us at info@mcessex.co.uk. Alternatively, you can fill out one of our online contact forms.
---