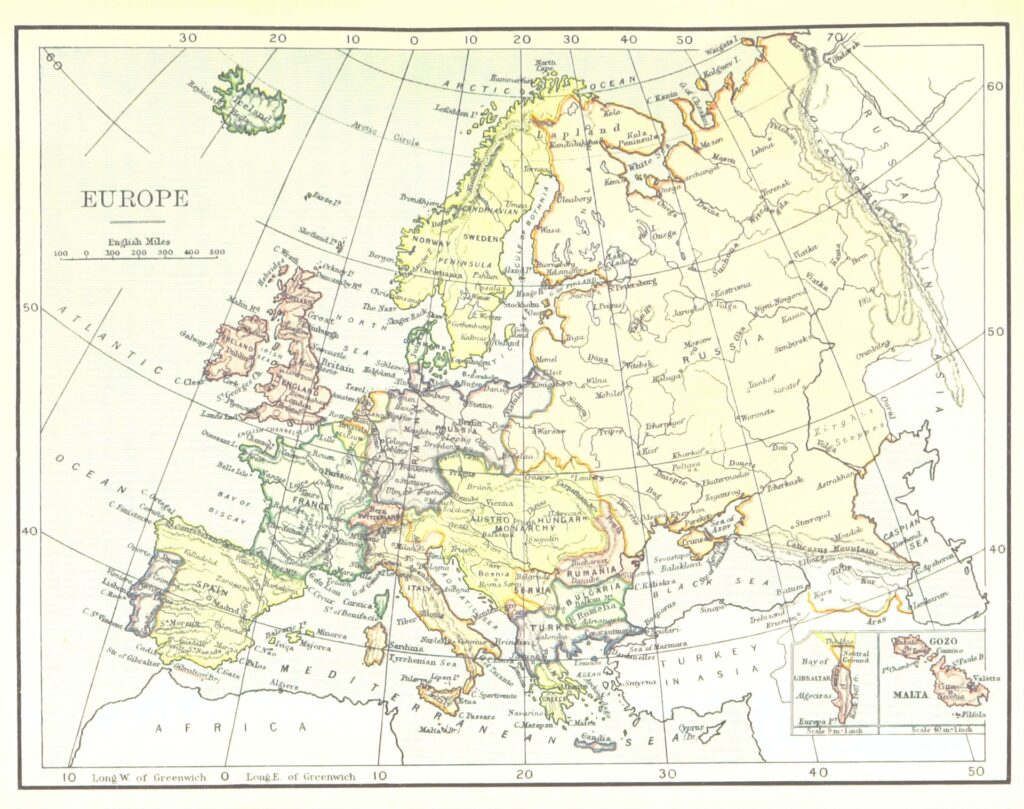 What Might Brexit Mean For The Architectural, Building Surveying And Project Management Sectors?
---
Last month's announcement of a trade deal following Brexit could (not unfairly) be described as leaving things to the very last minute. The architectural community was by-and-large against the UK's decision to leave the European Union, with prominent industry voices having spoken out both prior to the 2016 referendum and since, on the damage they feared would be wrought as a result of the union departure. Vote to leave we did, however, and many industry bodies have therefore spent the past four years fervently preparing (or attempting to, at least) for what might lie in wait from here on in.
A No-Deal Brexit would've likely been immensely damaging for the worlds of architecture, building surveying and project management; its avoidance, therefore, has been welcomed by all three sectors. That's not to say, though, that there aren't still serious concerns, moving forward. The team here at Munday + Cramer, an Essex-based architectural and surveying firm, wanted to look at the general industry noise currently being made, pertaining to the B-word…
Architecture
Following the announcement of the trade deal, Allan Vallance, CEO of industry-leading body RIBA, was quick to comment. He welcomed the deal but made no effort to disguise the "deeply worrying" lack of a continued agreement on the recognition of professional qualifications, and remained equally concerned over the continued "hesitation and vagueness" surrounding future trade in services.
Other prominent industry voices have echoed Mr. Vallance's concerns, with principal of leading London architectural firm HKS, Alfonso Padro, desperately seeking more clarity from the Government on their vision for the post-Brexit landscape; particularly on "how the procurement model will work" in coming years. Given just how established and deep-rooted the connections between modern British and European architecture, and given that the construction sector has also become increasingly intertwined with the pan-European flow of services and goods – it's not difficult to understand some of the concern coming from these industry figureheads.
The Erasmus Scheme
The Erasmus scheme, which since 1987 has enabled students from EU member states to participate in highly-regarded exchange programmes with other European institutions, has long been viewed as one of the EU's brightest assets. The architectural world has particularly benefitted from the programme, with iconic architectural and design schools from all over the continent participating, since its inception. Sadly, the UK's exit from the EU will see an end to our students being able to make use of the scheme.
The Turing Scheme
To counter the loss of Erasmus+ membership, the UK Government is set to launch its own homebrew equivalent – the Turing scheme. The scheme, which will according to the Government have over £100 million pounds' worth of backing and be available to over 35,000 students, is set to launch in September of this year. Only time will tell as to the strengths and merits of this programme when compared with that offered via the Erasmus scheme, though it's at least encouraging to see that a replacement has indeed been set up.
Building Surveying
What, then, has the building surveying world had to say about the recent trade deal and the current state of affairs? On the surface, at least, the deal represents a relatively harm-free future for the construction industry, with no direct charges being imposed upon construction or construction projects. Look a little deeper, however, and consensus agrees that hefty administrative burdens and 'red tape' seem virtually inevitable in the near to mid-term future. Much of this bureaucratic 'fudge' will revolve around additional border checks and costs on not only the movement of goods, but of people as well.
According to RICS, the Royal Institution of Chartered Surveyors, as much as 33% of London's construction industry had, to this point, been staffed by EU nationals. It's too soon to gauge just how much of this workforce will choose to remain, at least with any real sense of accuracy. Hopefully, as time goes on, any teething problems will be ironed out, though again it's hard to know at this point. As it stands, the surveying and construction industries remain unconvinced.
Project Management
Perhaps the sector least likely to be impacted of the three by Brexit is project management. Ostensibly, at least, it's the industry least reliant on the movement of goods and people, and arguably, the new systems, projects and general change brought about by the exit will provide greater opportunities for many project managers. However, just as with the two previously mentioned sectors, disruptions to supply chains and regulatory frameworks will simultaneously bring their own challenges to Project Managers, the nation over.
Contact Us
In this nascent new era away from the EU, there are inevitably going to be issues yet to surface, and with the current COVID pandemic compounding issues further, it doesn't look as though industry fears are going to be truly allayed for some time yet. Regardless, our firm will make sure to keep you as up-to-date on everything Brexit-related as possible over the coming months. If you'd like to find out more about our architectural design, building surveying and project management work, then get in touch! Contact Munday + Cramer today on 01245 326 200 or by emailing us on info@mcessex.co.uk.
---