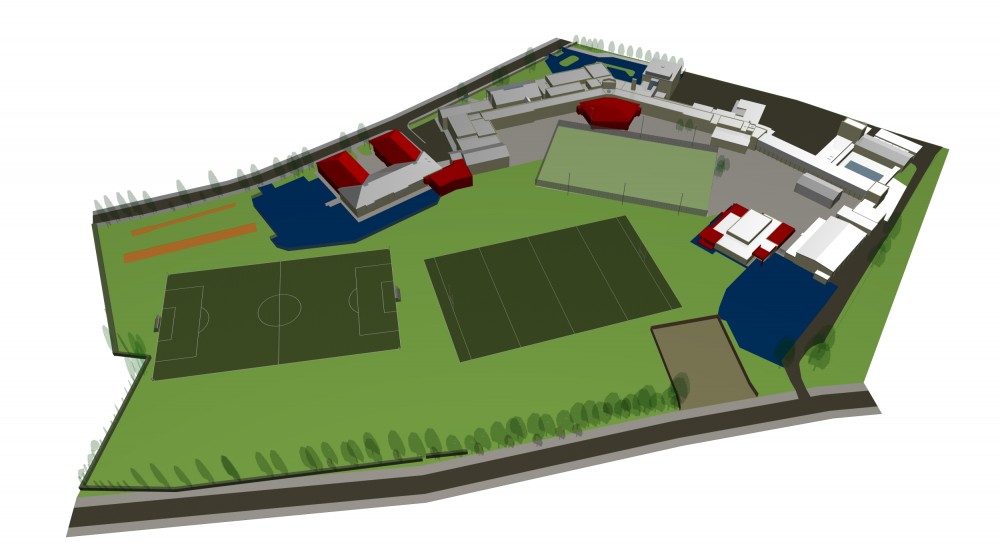 Why Environmental Design Matters Now More Than Ever In The New Decade
---
Environmentally speaking, we live in truly unprecedented times. The global climate crisis is accelerating at a previously unheard of rate. Climate activists such as Greta Thunberg have taken centre stage in recent months. In doing so, they've put the proverbial cat amongst the pigeons and ruffling the feathers of various world leaders as she's done so. Her actions have even garnered the attention of such national treasures as David Attenborough, no less! Awareness is one thing; action is quite another. The upshot is that, as a society, we need to take greater collective responsibility in how we treat the planet. Environmental design forms a large part of Munday + Cramer's company ethos.
Implementing environmental design into the schemes with which we're attached has become the norm for Munday + Cramer over recent years. The team has put together this blog to explain just why exactly this more environmentally-conscious approach has become so important to companies such as ours.
Be The Change You Want To See In The World
Munday + Cramer works across a wide range of industries, from the medical sector through to the designing of office blocks, and many other areas in-between. One sector where environmental design is particularly important, however, is the education sector. Munday + Cramer works extensively within this industry and many of our projects are school-based. As such, we have a strong focus on educating those future generations, and this means in every regard. By incorporating environmental design into any work done on a school, you become accountable to the younger generation. This is vital as children are far savvier than they're given credit for.
If pupils see that their staff members are preaching to them about moral issues such as climate change, whilst that very same school is dated and environmentally inefficient, then they're going to call out a double standard. In that situation, they're much less likely to make positive environmental changes in their own lives, because in their eyes, why should they? A school that has these greater environmental practices and structures in place is a more accountable one. A huge part of the fight for a greener world comes down to this issue of accountability. This applies to everybody, not just future generations. By adopting this proactive approach as a company, we've shifted the goalposts. Children grow up with these greener practices ingrained in their minds as the standard.
Looking At The Legislature
During the development stage of Munday + Cramer's design briefs, our RIBA qualified architects undertake a comprehensive review of the statutory legislation and regulations in place. This ensures that the methodologies, construction techniques and practices that are implemented into the project are completely compliant with environmental regulations. A company such as Munday + Cramer is well-experienced in dealing with matters of compliance. From an outsider's point of view, the red tape and legislature can seem like a minefield. However, its proper navigation will lead to your project benefitting massively in the long run; not only will your project avoid falling foul of any regulations, but it will also be more environmentally sound as a result.
Examples Of Our Environmental Design
As a company, we're firm believers that it should be our projects that do most of the talking. After all, as we said at the start, awareness is nothing without action. Our environmental design is seen in many of the projects that we work on:
Facemed Medical Centre:
Munday + Cramer oversaw the design and installation of the high-specification architectural glazing at Facemed medical centre, in Cray's Hill, Essex. The main benefit of the installation is the thickness of the glazing. Increased thickness equates to improved thermal efficiency. The glazing implemented at the Facemed medical centre achieved a u-value of 1.0. The current commercial building regulations dictate a required u-value of 1.5. Our work at Facemed medical centre far exceeded that. Not only did this environmental design result in a more efficient building, but also a quieter one as well. The glazing's installation resulted in a reduction of noise down to 52dba. This just goes to show the many incidental benefits there are to implementing environmental design into projects.
Whitmore Primary School:
The boiler was the issue at Whitmore Primary School, in Basildon. The original boiler was incredibly dated and even more inefficient. Further to that, it had been found that some of the adjacent pipework and radiators located throughout the school had been leaking. This posed significant environmental and health and safety risks. Munday + Cramer oversaw the installation of the new unit, a modern boiler with independent heating controls and a greatly improved energy rating. Whilst boiler replacements are more surveyor-led, rather than necessarily environmental design, it all feeds into the same core, holistic approach that's being widely adopted across the board by companies such as Munday + Cramer to foster more environmentally sustainable building projects. Typically, these replacements will result in a 25% reduction in energy consumption and significant reductions in CO2 emissions.
The King John School:
This school, in Thundersley, Essex, needed an extensive expansion to match its high-flying standards. This expansion was particularly vital in the sixth form department. At the time, it was expecting to see an intake of up to 500 students. This was due to it being the only sixth form centre in the local catchment area. The difficulty which Munday + Cramer had to overcome, however, was that the school lay in a Green Belt area. Because of this, the planned expansion had to be drafted up to the highest levels of environmental compliance to achieve planning permissions. The fact that these permissions were granted is a testament to Munday + Cramer's quality of environmental design.
Other Major Schemes:
Another major project on the drawing board currently is aiming to achieve a BREEAM rating of 'very good' through enhanced environmental design focusing on better insulation and improved technologies within the external envelope. BREEAM is a leading sustainability assessment methodology used in planning projects, buildings and infrastructure. It assesses a project's environmental, social and economic sustainability performance, so to achieve a rating of very good is incredibly positive.
With the climate crisis at hand becoming increasingly apparent, we can no longer afford to be inactive. We need to develop and implement environmentally inefficient building designs, wherever possible. If you'd like to find out more about any of Munday + Cramer's services, or about our approach to environmental design, then get in touch! Call us on 01245 236 200 or email us at info@mcessex.co.uk.
---