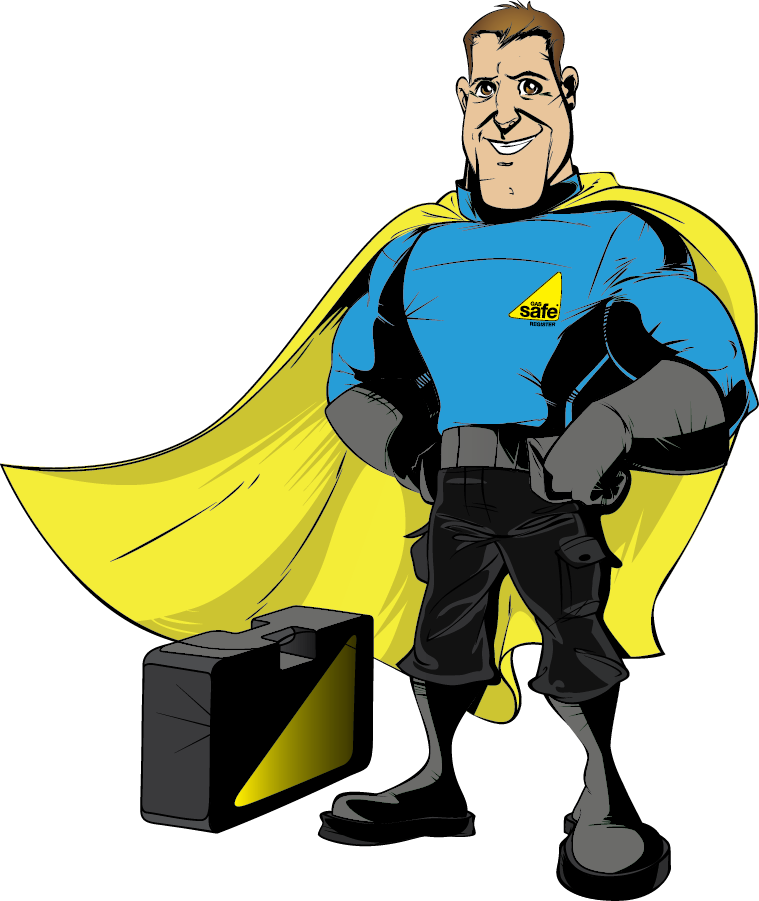 Munday + Cramer have again pledged their support for Gas Safety Week (18-24 September 2017) which aims to raise awareness of gas safety and urge the public to keep themselves safe from dangerous appliances. The seventh annual Gas Safety Week will see organisations from across the UK work together, to encourage all gas consumers to make sure they have their gas appliances are checked annually by a Gas Safe registered engineer and protect against the dangers of unsafe appliances, such as fires, leaks, explosions and carbon monoxide (CO) poisoning.
With 21 deaths and over 800 gas-related injuries in the last three years, it's crucial that people have their appliances checked each year to be assured they are working safely and efficiently. People should also Trust the Triangle and check that their engineer is Gas Safe registered. Anyone working on gas appliances while not being registered is working illegally.
Chris Coomber, Facilities Management and Residential Property Manager at Munday + Cramer said: "gas safety is a huge issue in any home or building. At Munday + Cramer, we ensure that any relevant contractor is registered under Gas Safe to ensue legal compliance and the safety of our customers."
Jonathan Samuel, managing director for Gas Safe Register, said: "It's great to have the support of [insert name of organisation] this Gas Safety Week. By working together we can reach more people and help to reduce the number of dangerous gas appliances that could be lurking in the homes of the UK's 23 million gas consumers.  We know from our own investigations data that one in six gas appliances in the UK are unsafe meaning far too many people are victims of preventable gas related incidents."
Stay Gas Safe at home this Gas Safety Week by following these top tips:
Sign up to a free annual gas safety check reminder service at staygassafe.co.uk.
Be aware of the signs that an unsafe appliance may cause such as a lazy yellow flame instead of a crisp blue flame; soot or staining on or around the appliance; excess condensation in the room
Know the symptoms of carbon monoxide (CO) poisoning. CO gas is known as the 'silent killer' as it has no smell, taste or colour. The symptoms of CO poisoning include headaches, dizziness, nausea, breathlessness, collapse and loss of consciousness, which can easily be mistaken for something else
'Trust the Triangle' and always ask to see an engineer's Gas Safe ID card and check it to make sure the engineer is qualified to check or fit the appliance in question.
Gas Safety Requirements
If you're a landlord, you are legally obliged to make sure:
Pipe-work, appliances and flues provided for tenants are maintained in a safe condition
All appliances and flues provided for tenants use have an annual safety check.
Maintenance and annual safety checks are carried out by an engineer registered with Gas Safe Register
All gas equipment (including any appliance left by a previous tenant) is safe or otherwise removed before re-letting
A Gas Safety Record is provided to the tenant within 28 days of completing the check or to any new tenant before they move in
You keep a copy of the Gas Safety Record for two years.
Before any gas work is carried out always ensure the engineer is qualified and carries appropriate Gas Safe ID. Encourage your tenants to do the same. Munday + Cramer's Property and Facilities Management services ensure that all contractors are qualified appropriately. For more information about the Gas Safe Register, please visit: www.GasSafeRegister.co.uk or call 0800 408 5500.
---