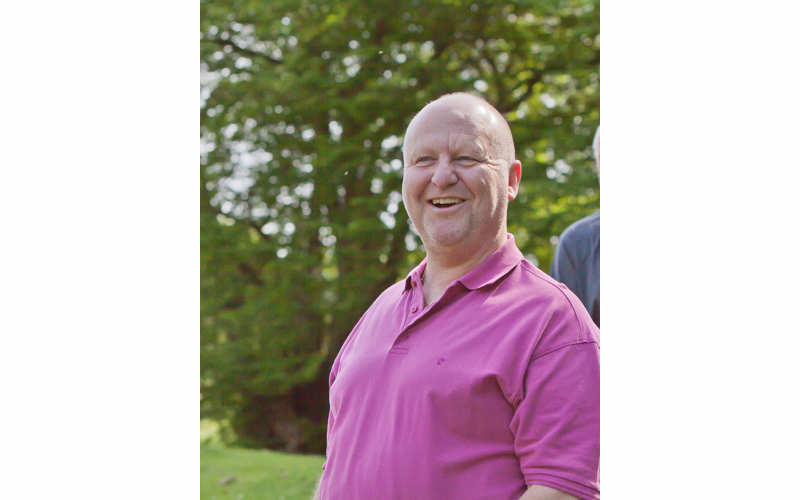 Pearls of Wisdom – Rob Barr on 30 years with M+C
---
The 16th of May saw the celebration of Rob Barr having spent thirty years with the South Woodham Ferrers-based practice. Munday + Cramer marked the milestone with a morning's golf with staff and close friends, followed by a local lunch.
Rob joined M+C in it's early days in 1986, following eleven years spent with local authorities including Basildon, Thurrock and Havering gaining experience in building control, maintenance surveying and general building surveying. He then joined the practice, which was then operating predominantly as a developer and contractor as a co-owner; with the remit of developing a technical team to provide technical services in-house.
Subsequent years saw the practice expand, and in 1996 Munday + Cramer secured its first client within education; away from its bread and butter work in residential and commercial development. The scheme, a sizeable project for a local school was a huge success and prompted the further development of the practice in to education and other new sectors.
During the intervening period; Munday + Cramer developed its own accommodation over the years to meet the growing practice's needs. Rob commented "when I joined in 1986, we all worked together in a single room in a house in Wickford High Street. As the practice grew, we were able to develop new offices to house us; with our first new offices in Haltwhistle Road in South Woodham Ferrers, then a move to Trinity Square and finally to our present offices that we built in Knight Street in 2000".
Following that first education scheme, the seed was sown for Munday + Cramer, with the practice then pro-actively moving in to the more traditional role of architects and building surveyors and away from the development side of the business. Since then, the practice has flourished, riding the ups and downs of two recessions. Whilst working with clients on a project-basis; Rob's background in maintenance again came to the fore and thus M+C began to offer Facilities Management services to schools and more recently wider property interests. Rob is proud to note that "we still have a good number of clients that we secured in those early years after moving away from only doing our own professional work, which gives me enormous pride".
Commenting at the lunch to celebrate his thirty years in the practice Rob said "it hardly seems like 5 minutes, let alone 30 years. The time has flown by and I remember like yesterday when we were all sat in one room in a house in Wickford!". Rob has seen the practice ride the waves of two recessions and the challenges they posed; but is keen to see what the future brings: "the practice has developed so much over the years, and we've seen huge change in the last few years with a great number of successes and the development of a fantastic team. I'm really excited to see where that will take us".
---