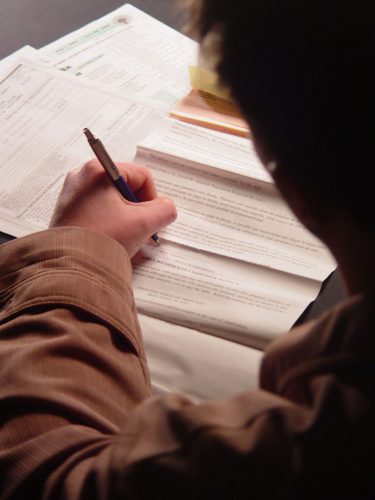 JCT Minor Works Contract 2016
---
The Joint Contracts Tribunal (JCT) recently launched its 2016 edition of the Minor Works suite of contracts, superseding the 2011 edition. The JCT Minor Works Building Contract is designed for smaller, more basic construction projects where the work is of a simple nature and procured using either the traditional or conventional method. Munday + Cramer use the Minor Works form of contract extensively, in particular within our FM division for the placement of small works.
The suite of contracts is made up of:
Minor works building contract (MW 2016)
Minor works building contract with contractor's design (MWD 2016)
Minor works sub-contract with sub-contractor's design (MWSub/D 2016).
The 2016 edition has been developed to improve the usability of the contracts, as well as incorporating requirements from the new Public Contracts Regulations 2015 and CDM Regulations 2015.
What's new in the JCT Minor Works 2016
Given the range of legislative changes in recent years, the new suite of contracts takes these changes in to account, along with a number of additional alterations designed to make the contracts more user friendly for all parties. These changes include:
Payment – A simplified approach with a common payment regime has been introduced, including scheduled Interim Valuation Dates. Payment is set at 14-days post Interim Valuation Date. Contractors can now make an application for payment rather than awaiting an interim certificate from the Contract Administrator
Insurance – Improved flexibility for insurance of contract risks has been achieved, particularly where alternative insurance requirements have been sought
Termination – Additional rights to terminate been included
CDM Regulations 2015 – Amendments that had been incorporated via JCT Amendment 1: CDM Regulations are now integrated into the suite of contracts
Provisions for the grant of performance bonds and parent company guarantees have been made
Building Information Modelling (BIM) – The new form mentions BIM briefly in terms of contractor's obligations and the employer's requirements.
Conclusions
The changes to the Minor Works suite of contracts from JCT represent a slight step-change, however there is still work to be done. The Minor Works suite is more simplistic, and it will be interesting to see if these changes form the foundation of more significant alterations to the other JCT contracts such as Design and Build.
Legal Disclaimer
Munday + Cramer has made every attempt to ensure the accuracy and reliability of the information provided above. However, the information is provided "as is" without warranty or guarantee of accuracy of any kind. Munday + Cramer does not accept any responsibility or liability for the accuracy, content, completeness, legality, or reliability of the information contained therein, and in any case of doubt recommend you contact legal counsel as to the standing of any contractual information.
---