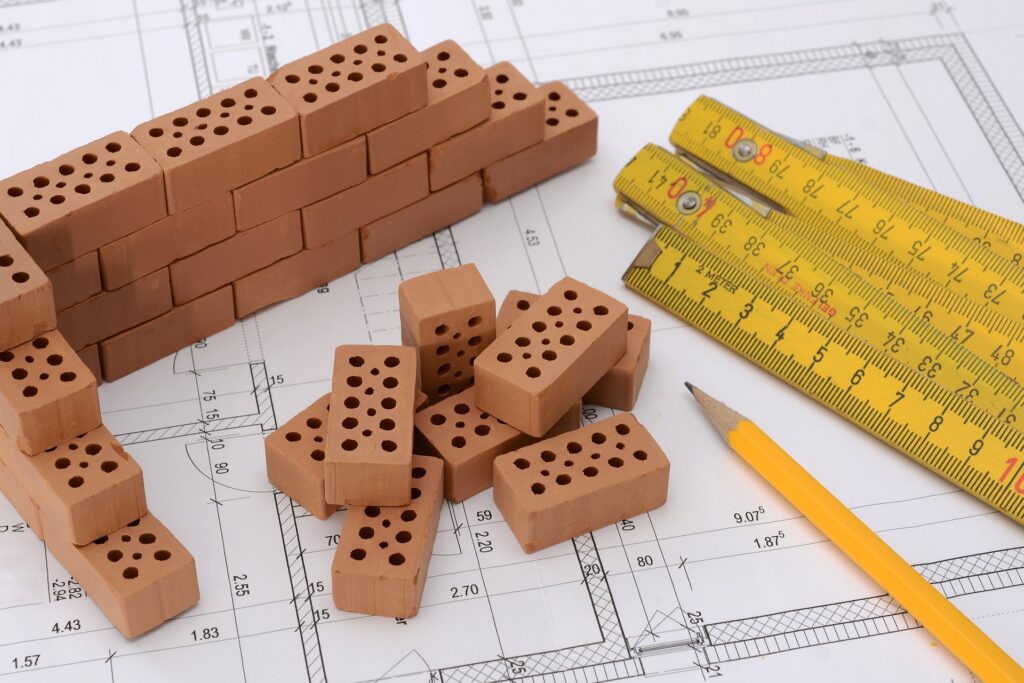 New year, New Tech: How architectural technology has evolved over time
---
Once upon a time an architect's toolkit would have only contained a mere pencil and a ruler, but this is far from the case in current times. As we move into 2022, it's the perfect time to reflect on how things have changed in the architectural world and how incredible advances in technology have taken the profession and its creations to the next level.
Examples of how far we've come can be seen at every stage of an architectural project. The simple introduction of computer aided design (CAD) has brought the design world from 2D hand drawings to 3D modelling. However, as we welcome the new year, it feels as though we have entered a world of what feels like endless possibilities with virtual reality and 4D visualisation.
Our head of architecture, Phil Ruffle, has been at the practice since 1994 and has experienced the changes in the industry over the past 27 years. He has been looking back at the evolution of architecture including the changes in methods used when Munday + Cramer was first established to the technology that is now embedded into a designer's toolkit today.
Here he shares his thoughts on what's changed, what capabilities each new innovation and method has allowed, how it aided the development of design and what he expects to see in the future from architectural tech.
---
Image and data capture
Imagery is essential for many types of architectural projects and techniques to capture these have been a key area of development for many years. This was occurring as early as1858, when hot air balloons were used to capture Paris from above. Whereas now, we are using drone technology to aid with capturing imagery.
A key technology that has transformed the way architects can capture a landscape is remote sensing. An innovation that was first created for something other than architecture, uses Ground Penetrating Radars (GPR) to detect the characteristics of an area from above. Previously, unimaginably advanced, remote sensing is now used as common practice in the industry.
These types of technological innovations are about making architecture easier, quicker and more reliable. Another example of this is LiDAR (Light Detection and Ranging), which helps professionals capture, store and send 4K images. Additionally, with the advancement of high-resolution LiDAR, like Digital Terrain Models and Digital Elevation Models, it means construction mapping, detailed geological surveying and ground investigation will be better quality and less likely to be inaccurate.
This invaluable tool has now even progressed so far that it's available on mobile phones and can be used anywhere and at any time. This is a huge step in helping architectural tech and the profession itself more accessible to everyone. Previously data and image capture would be exclusive to larger practices with larger budgets, but now smaller projects can benefit from the capabilities that LiDAR brings.
---
Building Information Modelling
There are a lot of social aspects that influence architecture's development. As society moves on, architecture follows as well as influencing itself. One of the biggest examples of this is the increasing focus on sustainability and going greener.
Sustainable development is reflected in changing trends and building technology development. The eco wave became particularly prominent in the 1960s when environmental activism and the move to sustainability began to break through. People started to realise the importance of the environment and considered how society can become greener. Moving into 2022, we are now in a place where architecture and nature have become one and technology has had a huge influence on this.
One of the key technologies to have transformed the sustainability of architectural projects is Building Information Modelling (BIM). BIM allows architects and project managers alike to monitor and plan everything from daily scheduling to procurement and even considering times for curing and drying times. However, managing waste, minimising carbon footprints can be reduced by a streamlined workforce and timelines.
---
Smart and emerging technology
Since starting out in the industry in 1994, it has been great to see the evolution of technology over time, and how it has transformed how we work. One of the biggest developments that we're still seeing evolve is smart technology. It's something we're all aware of in our every day lives, from smartphones to fridges, but in an industry whereby engineering is at the centre of its operation, this has had a huge professional impact. There are many examples of this, such as smart glass and switchable glass. The development of these particular technologies not only allows residential building more privacy but also to be more energy efficient. As technological devices evolve it creates new grounds for the workflow and also helps to develop even newer technology.
Another technology that I expect to see more from in years to come is augmented, virtual and mixed reality. Whilst VR started as a part of science fiction, it later evolved into a machine the size of a vending machine and the headset is now no bigger than a phone. This is huge progress in such a short space of time. We're using this kind of technology more and more within architecture projects, with ArchiCAD for example, it has the facilities to review designs on phones and tablets in virtual reality. This kind of tool is becoming more widespread within the world of architecture, and I don't believe we have even scratched the surface of its capabilities yet.
In conclusion, the evolution of architectural innovation breeds through collaboration. Over the last 18 months in particular, it has been particularly important that technology keeps up, due to the necessity of being online. Cloud-based spatial design tools like Arklo, works with VR and allows architects, designers and project managers to collaborate in real–time. This, coupled with a development into areas of sustainability, image capturing and project showcasing, can ensure a rich future for the architectural industry. I'm looking forward to see what technological developments emerge in the new year.
---
Contact Us
For information on Munday + Cramer's architectural services, please get in touch. We'd love to hear from you! Contact Munday + Cramer today on 01245 326 200 or by emailing us at info@mcessex.co.uk. Alternatively, you can fill out one of our online enquiry forms; we'll get back to you as quickly as we're able to.
---