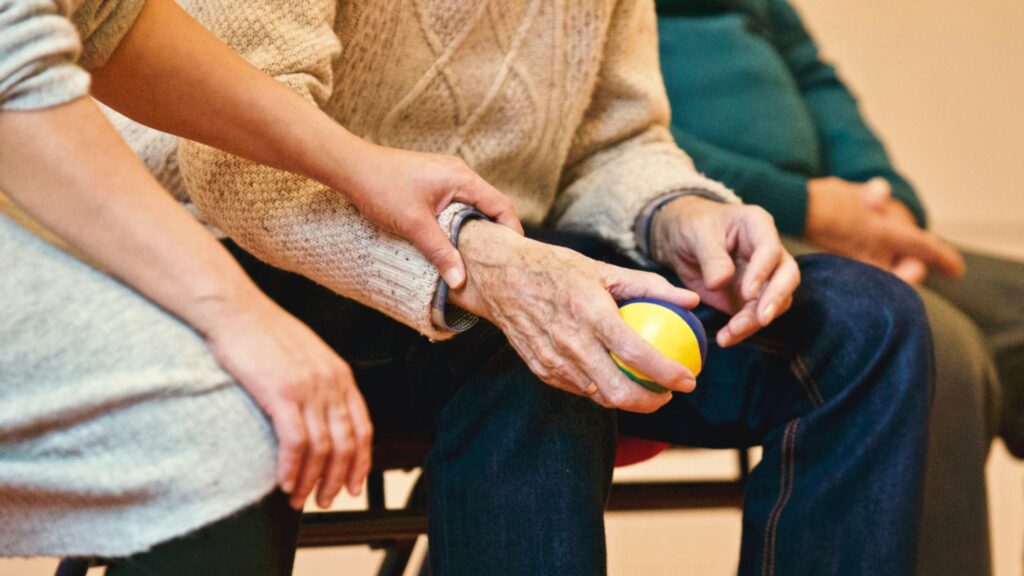 Healthcare Buildings – Best Practice (HTM 00)
---
The public healthcare sector consists of many different kinds of buildings, all with specific requirements and rules for what you can and can't do when it comes to architecture. These best practices come in the form of technical standards known as the Health Technical Memoranda (HTM) and Health Building Notes (HBN). Currently, there are around 100 in-date documents that make up these standards, ranging in creation date from 1993 to the current day. Staying on top of all of these best practices can be tough as the current guidance is just the latest in nearly 35 years and 500 documents-worth of Department of Health publications. 
Munday + Cramer have been working in the healthcare sector for many years, with several prestigious projects under our belts. We have project managed and designed many buildings and spaces to promote the guidance given in HBNs and HTMs. Several of these documents are generalised, applying to many different uses, whilst some are about specific cases, such as designing for dementia care or child services. 
Generally, HTM guidance addresses the main building envelope, such as the building engineering itself, gas pipelines, ventilation, etc. HBNs, on the other hand, are the additional documents that go into more detail for focussed use cases. As there are thousands of single pieces of guidance spread across these documents, we couldn't do it all justice in just one post. For this post, we will be taking a look at the first document in the Health Technical Memoranda, HTM 00, and how it affects best practice for healthcare building design.  
Health Technical Memorandum Suite
HTM 00 – Policies and principles of healthcare engineering
There are 9 main subjects that feed into HTM. The first of which covers policies and principles that apply to the other 8 HTM documents. The intention of HTM 00 is to set out a framework so that anyone that is involved in the management, design, procurement and use of a healthcare facility understands processes to ensure the safety of everyone present in the building. It explains that following and applying this guidance allow you to demonstrate compliance and professionalism. 
This document contains over 350 individual points, so we won't cover them all here, but there are 7 main sections within HTM 00. The first of which is an overview of several policies and regulations that apply to healthcare buildings. This includes standards of quality and safety from the Care Quality Commission (CQC), the NHS Constitution, the Climate Change Act and the Health & Safety Executive (HSE), amongst others. 
The following couple of sections detail the scope, principles, responsibilities and reasoning of HTM guidance, as well as who should take control of different parts of operations. These explain why it is important to follow the guidance and how to do so. They also ensure that qualified professionals are in charge of relevant roles so that everything is completed to the highest standards. 
HTM 00 – Design and Installation
Design and Installation is a major chapter in HTM 00. This contains over 120 pieces of guidance covering a wide range of areas in the building design. 
For example, utilities are the first thing mentioned. It states, "All engineering systems and equipment should be fit for purpose and designed to have an initial capacity to safely accommodate peak maximum loads plus an additional suitable allowance for future expansion, having particular regard in the case of water storage to infection risks." 
This is a good example of the guidance given in this section. They often refer to specific equipment, but allow for each building's requirements; in this case giving the design free range to design based on their specific capacity/future capacity. Another example of this is memoranda 4.25: "Computer modelling of summer temperatures should be undertaken to ensure that the ventilation system and the control of solar gain are able to manage air temperatures within an acceptable range." 
Some guidance in this section do refer to other HTM documents, which go into much more detail about specific areas of design. One example of this is 4.24: "Ventilation systems should be designed in accordance with the requirements of HTM 03- 01 – 'Specialised ventilation for healthcare premises'." 
HTM 00 – Maintenance
Maintenance is another important part of HTM 00. This is to ensure that buildings are safe for everyone inside and also to make sure they are fit for purpose. Without staying on top of maintenance there can be major health and safety concerns. Also covered here is planned maintenance schedules, risk and priority maintenance. 
This document specifies, "Healthcare organisations should not allow a backlog of maintenance tasks or requirements to develop. For further details on the management of backlog, see DH's 'A risk- based methodology for establishing and managing backlog'." 
Unfortunately, maintenance is a key area in which the NHS is falling behind, seemingly due to the lack of funding available to deal with issues that arise. This is especially true over the last 2 years, during the pandemic. The scale of this issue has increased to a backlog of £9.2 billion. There is some funding available under the Public Sector Decarbonisation Scheme, which can help many healthcare buildings, however, much more investment will need to be spent on the sector should we wish to conform to the government-given HTM guidance. 
HTM 00 – Training, Information & Communications
This section is all about the different types of training that is required for anyone involved in the building engineering process, from design to maintenance. Training includes many things you would expect for the healthcare industry, such as first-aid, the proper use of PPE, what to do in the event of a fire, etc. It also covers training on hazards and principles behind service designs, many of which could be unique to certain buildings. 
HTM 00 – Supporting Health Technical Memoranda
The final main chapter of this document goes through each of the other 8 sections of the HTM, giving a quick overview of each related document. Overall, it should be clear from the sheer number of individual pieces of guidance, the government takes healthcare building design very seriously. It can also be a difficult process for building managers to ensure they are following all of the guidance on an ongoing basis, especially when it comes to maintenance. Working with experts such as Munday + Cramer on healthcare building design projects can help to bring building standards up to what they deserve to be. 
To answer the original question on how the HTM affects healthcare building design, it essentially dictates everything you do, within reason. There is still room to be creative with designs to make a building aesthetically pleasing, but when it comes to health & safety and making spaces that will ultimately help to improve patient welfare, the guidance is king. 
Contact Us
Whether you need help creating a planned maintenance schedule or are looking to expand and want to ensure your building design follows guidelines and looks great, we'd love to hear from you. Munday + Cramer are a multi-disciplined practice with many years' experience working in the healthcare building sector. 
For more information on how the team here at Munday + Cramer can help with your healthcare building project, or if you would like to find out more about our building surveying services, operating in Essex, London, Kent, Norfolk and Suffolk, then get in touch! Contact Munday + Cramer today on 01245 326 200. 
---