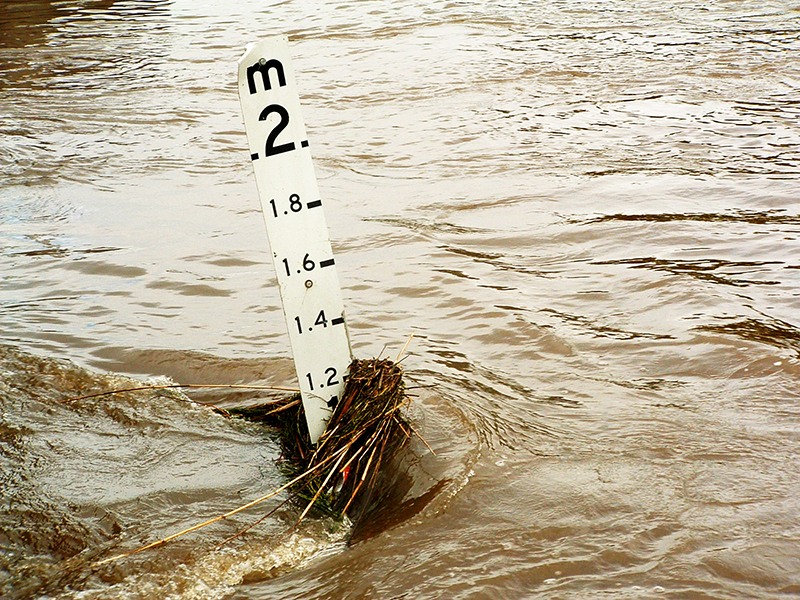 MUGAs and Artificial Sports Surfaces
---
In recent years, Munday + Cramer have seen a marked increase in the installation of multi-use games areas (MUGAs) and artificial sports surfaces within schools. With childhood obesity now a recognised problem, schools are placed under ever-increasing pressure to demonstrate their commitment to tackling this. Successes in Rio for our Olympic and Paralympic teams have also had a significant effect on young people's interest in sport. The UK's infamous weather means schools are increasingly looking for ways to ensure sports facilities are available all year round.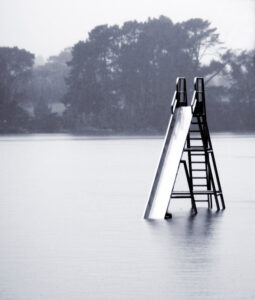 Historically, a school's choice for outdoor sports areas has been limited to tarmacked playgrounds and grassed fields. The major limitation of these being the impact of adverse weather conditions. Water-logging is the most critical problem, with surface water rendering areas useless for sport. Whilst it's something of childhood legend splashing through mud whilst running laps of the school field, excessively wet periods during the past few years have rendered facilities unusable; even for schools situated on well-draining soil types.
MUGAs can also be of particular benefit to inner-city and urban schools which are heavily restricted by space. Such constrictions force schools to make one area work as best it can for all its outdoor activities. A recent scheme at Avenue Primary School in Manor Park emphasises this point. The school replaced a small, underused grassed area which, during inclement weather, was frequently unusable and made teaching PE, at times, nigh on impossible.
Artificial sports surfaces: what is a 'MUGA'?
A common question is how does a MUGA differ from an all-weather pitch, and the answer is simple; its size. As a general rule, if the area is larger than 3000sq. m., it is classed as an all-weather pitch. Below 3000 sq. m. and it is simply a multi-use games area.
The beauty of a MUGA is that you can play almost any sport on it in almost all weather conditions. Most commonly played are tennis/mini-tennis, netball, basketball, football/five-a-side football and hockey. However, other sporting activities such as rugby/tag rugby, rounders, athletics practice, tri-golf, roller hockey and volleyball could also be played, depending on the type of surface chosen. Crucially in today's inclusive school environment, MUGAs are also suitable for use by wheelchair users, enabling schools to promote a policy of sport for all.
Designing your facilities
So which type of MUGA do you choose? This decision largely depends on the primary activity that the space will be used for. With such a wide range of sports available, consideration needs to be given to what the school will use the facility for. These facilities also offer the chance to earn revenue, and any propositions should include its letting potential.
Artificial sports surfaces
To meet these requirements, there are broadly five different types of artificial sports surfaces available. A key part of the project management is the decision between the shock absorption and surface friction properties of the surface. Shock absorption is an attractive prospect when considering the need to protect young skeletons from the impact of a fall. However, it also seriously affects performance during sports such as tennis or basketball where ball rebound is key. The five types of surface are
Type 1: An open-textured, porous macadam for ball rebound sports. Primarily used for tennis courts, it also lends itself well to basketball, netball and mini-tennis.
Type 2: Similar to type one, but laid out for netball as the primary focus. Tennis, mini-tennis and basketball all work well with this option.
Type 3: A polymeric surfaced for good all-round use. Especially well-suited for wheelchair use.
Type 4: A polymeric surfaced area predominantly used for 5-a-side football, basketball and general sports & recreational play. These areas have higher shock absorbency and lower surface friction and as such are not considered suitable for tennis or netball.
Type 5: Also known as 'STP', this is a synthetic turf area featuring a shock pad and, either a sand-filled, or sand-dressed synthetic turf or needle-punched carpet. More commonly used for sports such as hockey, uni-hockey, five-a-side football, football, lacrosse, and as training areas for athletics and rugby.
Having chosen which artificial sports surface best meets their needs, schools can have fun with the aesthetics. Macadam surfaces can now be supplied in a range of colours. You can make these areas, therefore, into bright, fun and inviting spaces to which students are naturally drawn.
Typically, all facilities should be designed using the guidelines set out by Sport England and the Sports And Play Construction Association.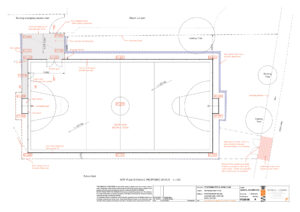 Additional design considerations
As part of the overall design process, other considerations must also be made:
Additional facilities – If the school hopes to generate revenue from the facility, further facilities may be required. These may include changing rooms, WCs, spectator areas and lighting. Additional security throughout the school may also be required if access to the MUGA is needed.
Fencing – What requirements are there; for containing balls/equipment, security etc.
Lighting – Will the MUGA require additional/specialist lighting for out of hours use. What will the impact on the local environment be, if any?
Any other general planning considerations.
Revenue Generation
With schools and academies becoming increasingly business-focused, and seeking further revenue; MUGAs provide a valuable resource. The introduction of such facilities can be developed to not only benefit the school, but also the wider community. Sports clubs and activities are continually seeking reliable facilities, and schools are able to capitalise on this. Sport England provides a range of supporting information and materials (here) to aid this.
Case Studies
Munday + Cramer have supported a number of schools with the design, planning, project management and installation of artificial sports surfaces. We're continuing to see an increased uptake in this type of work, and expect this trend to be maintained going forward.
St. Patrick's  RC Primary School had a MUGA constructed owing to their heavy London Clay soils severely hampering access to playing fields. In recent years, the playing fields had been rendered unusable due to the heavy winter rainfall. The design and construction were straightforward, however planning limitations mean that the school cannot benefit from letting the facility. Nevertheless, the new MUGA has enabled PE to be taught year-round, further enriching the pupils' overall education.
Avenue Primary School has also benefited from the construction of a MUGA. Located in the heart of Manor Park, London, the urban location and tight constricted spaces means that outdoor space comes at a huge premium. To provide a rounded curriculum of sporting activities, the MUGA provides an adaptable solution that meets the complete needs of the school.
---