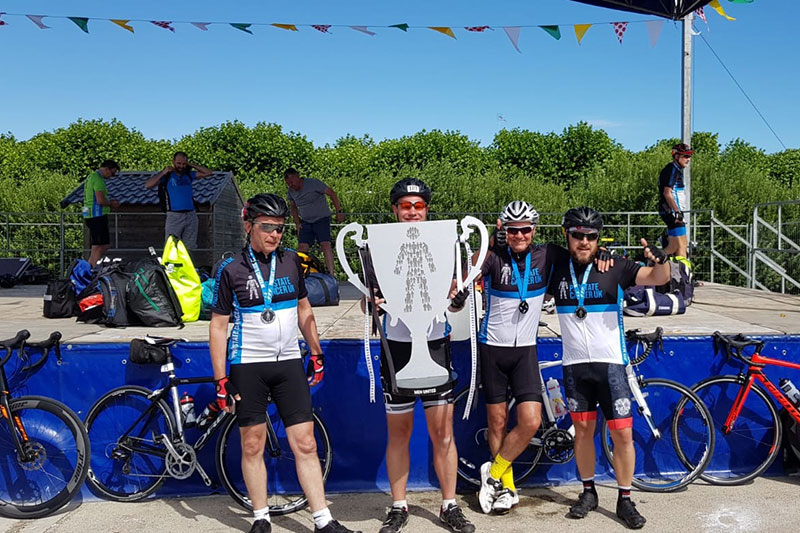 M+C Project Manager rides Tour de France Stage for charity
---
The Grand Depart Classic event
M+C Senior Surveyor and Project Manager, Mark Jackson took part in the 2018 Grand Depart Classic. This year was the third time that the event has taken place, raising money for Prostrate Cancer UK each time. The charity are committed to raising money not only to fund research, but also to offer support to sufferers and their families.
The Ride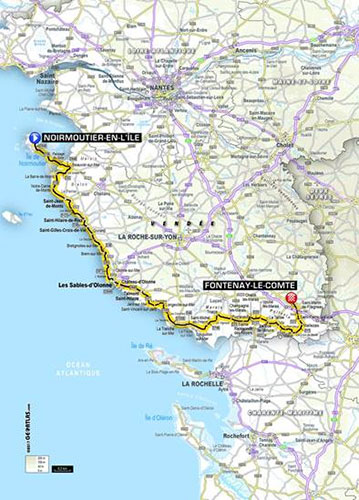 Mark joined an intrepid team of 230 riders from all over the UK who cycled the 118 miles from Noirmoutier-En-L'ile to Fontenay-Le-Comte following the first stage of this year's Tour de France. The event took place on Saturday 23rd June, just 2 weeks before the professionals take to the course. Mark and the team gathered at the pre-ride briefing to find that fundraising pledges already totalled over £230,000. The event yellow jersey went to the rider with the highest fundraising total – an amazing £14,000!
As well as the challenging distance that the team were due to ride, they faced a number of other challenges. Despite earlier indications that the wind would be kind to the riders, the team found that they were actually riding into a headwind for the majority of the event. In addition, temperatures in the high 20's made riding more difficult than in the practice rides back in the UK. Furthermore, traffic posed an additional obstacle for the group to overcome. For example, all 230 cyclists had gathered at the start-line ready to depart at 7.30am, when a tractor rounding the corner, caused the riders to scatter in order for him to pass. In contrast to the actual Tour-de-France, the roads remained open to traffic throughout the ride!
The Finish
Having battled the headwinds, traffic and sore limbs Mark arrived in Fontenay-Le-Comte in 7 hours and 40 minutes. The Tour-de-France organisers had already prepared the town centre for the real thing and our riders got a tiny taste of what Chris Froome and co will experience at the end of their first stage!
Mark has raised over £800 for the charity and M+C are extremely proud of his achievements. For futher information on the work carried out by Prostate Cancer UK, please visit  https://prostatecanceruk.org/. Any body who would also wish to support Mark's valiant efforts can visit his Just Giving page to make a contribution.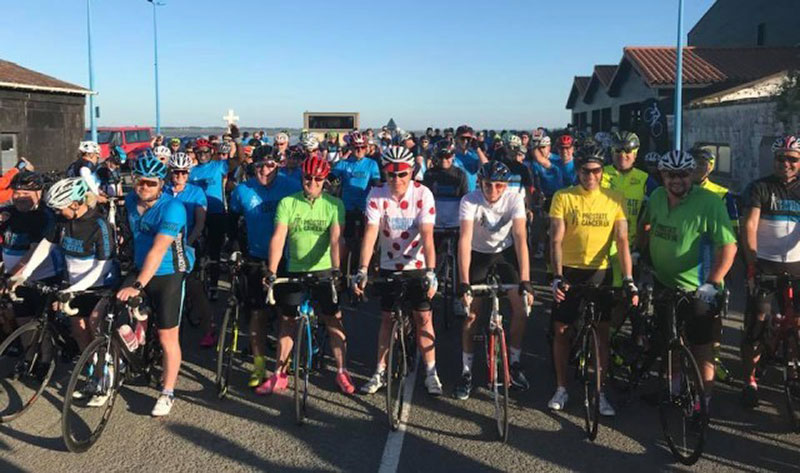 ---