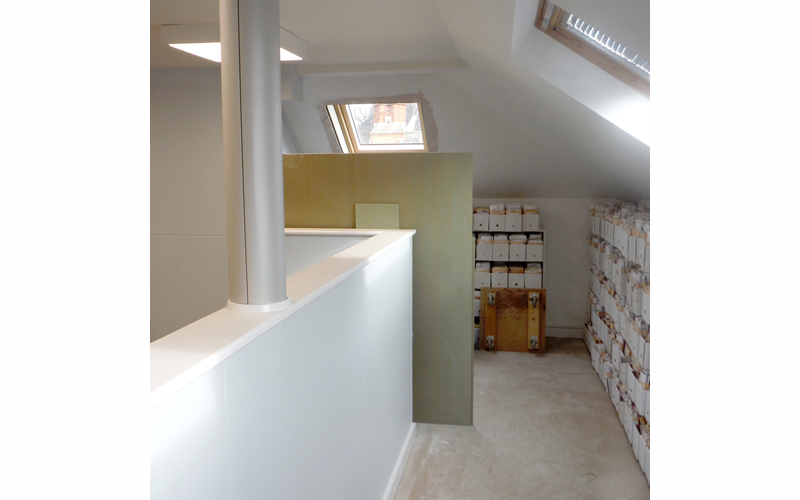 Full speed ahead at Elliott Hall Medical Centre
---
Works are well underway at the Elliott Hall Medical Centre in Pinner, Middlesex to provide a raft of changes to the facilities to accommodate the continued growth of the practice. The scheme, funded in part by the NHS Estates and Technology Transformation Fund, will see the vibrant practice benefit from a multi-phase scheme incorporating both a major extension, space-planning and internal re-modelling to create a range of new facilities.
The first phase has seen the construction of a new two-storey extension, expanding the existing ground floor waiting room and the practice's training facilities located on the first floor. Subsequent phases have seen the conversion of the existing loft space to centralise the administrative function, which has then allowed a third phase to convert the first floor in to a solely clinical area with three new consulting rooms. Due to the nature of the building, which has been developed over the past twenty-five years, this phase has also seen the provision of a fully DDA-compliant access way throughout the first floor to assist patients. The final phase which is now well underway will see the conversion of the former ground-floor waiting area in to two further consulting rooms.
The scheme represents a diverse project incorporating both the extension and space-planning/re-modelling throughout the building. Elliott Hall Medical Centre is a fast-growing and popular practice, the works have been implemented to enable the practice to continue its growth and development within the Pinner area, as well as improving the patient experience when visiting. As a medical facility, all works have been specified and delivered to the standards set out within the NHS's Health Technical Memoranda (HTM).
This project sees a keen return to the Practice for Munday + Cramer who successfully delivered an earlier refurbishment and churn scheme for Elliott Hall.
---