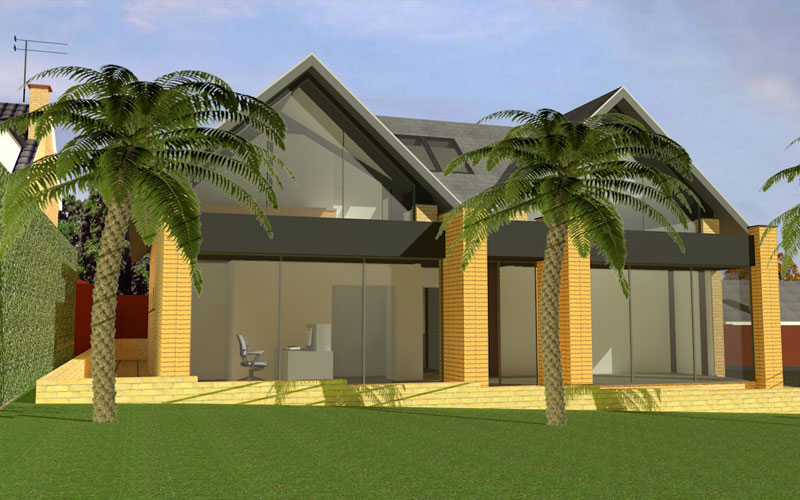 Munday + Cramer Breaks Ground On New Dental And Cosmetic Surgery
---
Munday + Cramer's most recent healthcare project has recently broken ground, with the construction of a contemporary new dental and cosmetic surgery beginning in Cray's Hill, Essex.
The scheme will bring to life a plot that was formerly home to a dilapidated church hall, bringing a modern design and construction into the area, as well as creating new jobs in the area through the novel dental and cosmetic surgery.
The scheme has presented a number of challenges for Munday + Cramer, which were overcome through a range of design developments. The design acknowledges the original church hall, which was of an unusual 20th Century movement design; incorporating those lines with a sleek, modern and 'clean' look as befitting a highly technical, customer-focused business.
Phil Ruffle, Munday + Cramer's Architectural Director notes of the scheme "this project has taken a number steps to reach this point. However the design we are now constructing combines the contemporary look sought by the client with a very strong sense of provenance to the previous building accommodated on this site. It's great to see work now progressing, and allowing this area of Cray's Hill to come back to life." Following the demolition of the existing buildings, work has now begun in earnest on the new construction, which is due for completion in mid-2016.
---