Steve Patching – Property Manager
---
Steve Patching Dip Hsg CIHCM – Residential and Commercial Property Manager
Steve Patching takes responsibility for the delivery of property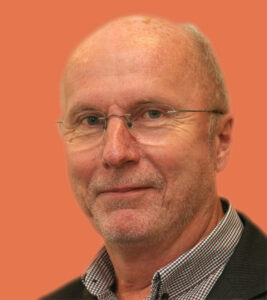 management services within Munday + Cramer as our Residential and Commercial Property Manager.
Steve is a corporate member of the Chartered Institute of Housing and brings a wealth of experience with over 40 years spent within the property management industry, with substantial skills and an in depth knowledge of housing policy and legislation.
He has held senior director level roles in a range of organisations, working in an International Surveying Practice, a National development and marketing consultancy and a number of major Housing Associations.
Steve`s experience covers a whole host of services aligned for both residential and commercial property management, including:
Leasehold management
Service charge budget setting, reconciliation and consultation
Sales and marketing of new build developments
Affordable housing advice
Lease renewals and rent reviews
Lease extensions
Arbitrations and third party referrals
Right to Buy and Right to Acquire
Section 20 Capital works management and consultation
Compliance
Example Projects:
Leasehold management: Managing over 30 leasehold and mixed tenure schemes in East London for Gateway Housing Association in accordance with the terms of the leases, legal and regulatory framework and best practice.
Research on older persons housing. Being instrumental in the research on design and supply and demand of accommodation for older persons and preparing a sales feasibility study on behalf of Tower Hamlets Older Peoples Housing Commission.
Preparing a marketing and management strategy for the sale of a major regeneration scheme on the Isle of Dogs known as the `The Triangle`. This scheme consisted of a mix of new build affordable housing, private sale and older person's leasehold and rented accommodation. All units for sale were sold from plan within 6 weeks of launch.