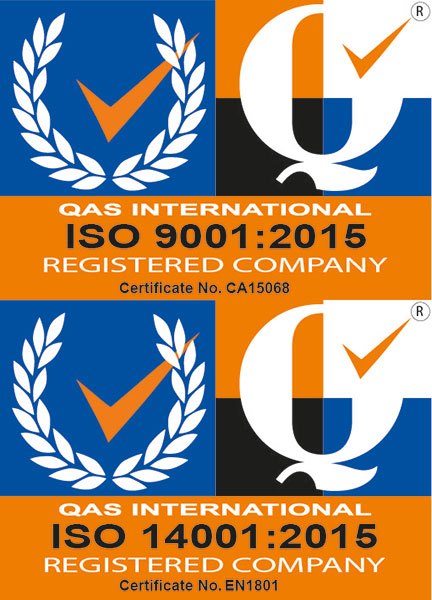 M+C achieves ISO Certification
---
Celebrations took place in Munday + Cramer's offices this week, following a double-success in achieving ISO certification. Following assessment of the practice's quality and environmental management systems, M+C was given certification for both ISO 9001:2015 and ISO 14001:20015 respectively. The certification covers the whole practice and all of its activities.
What is ISO Certification?
International Standards make things work. They give world-class specifications for products, services and systems, to ensure quality, safety and efficiency. They are instrumental in facilitating international trade.
ISO has published 22027  International Standards and related documents, covering almost every industry, from technology, to food safety, to agriculture and healthcare. ISO International Standards impact everyone, everywhere.
ISO 9001:2015
To pass the strict assessment criteria for the ISO 9001:2015 registration, Munday + Cramer has demonstrated that robust and comprehensive quality management systems across all areas of the business are in place; including but not limited to:
Facilities
People
Training
Services
Equipment
ISO 14001:2015
In addition, M+C also gained the prestigious ISO 14001:2015 certification, which is an international standard of effective Environmental Management Systems. This award provides clients with peace of mind that all of Munday + Cramer's operations have been successfully scrutinised for their overall environmental impact, in particular efficient use of resources, and waste reduction.
Company Director, Lee Hatwell, who led the project to gain certification said today "We are absolutely delighted to have been awarded ISO 9001:2015 and ISO 14001:2015 certification. Of course, quality management has been at the core of our operation throughout our 30 years in business, but to have our processes assessed to this internationally recognised standard of excellence is a fantastic achievement. We have passed the same rigorous assessment criteria as national and international companies; our success will give added confidence to our clients that Munday + Cramer are achieving the highest professional standards possible. The whole team have worked incredibly hard to achieve this, and I would like to thank them all personally for their efforts."
---