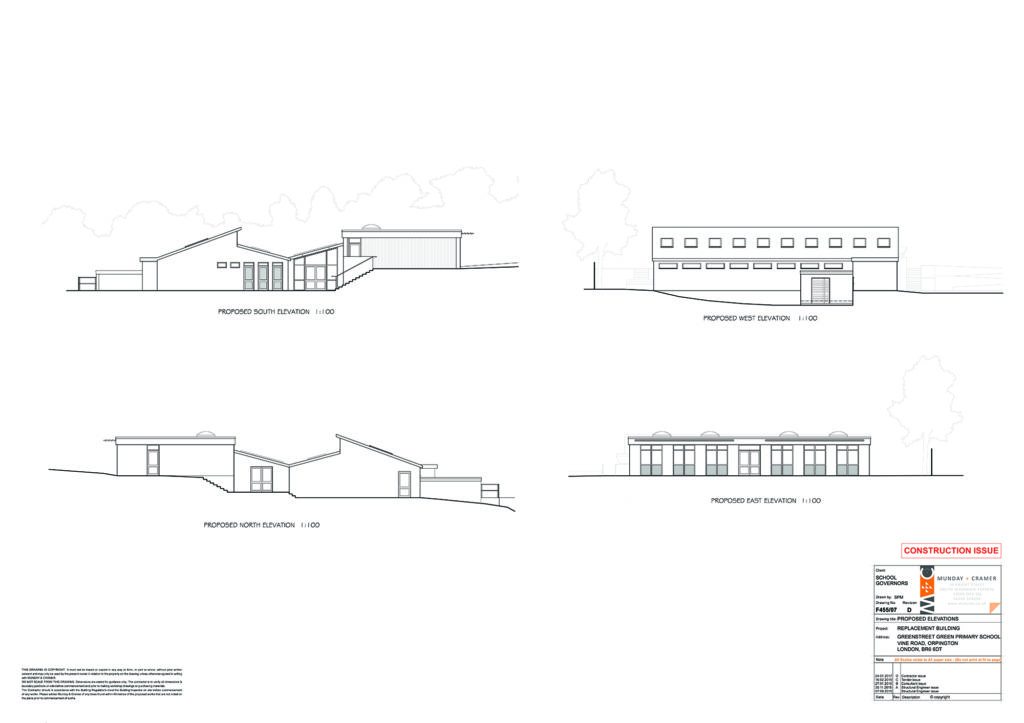 More than breaking ground… A new swimming pool!
---
Works at Green Street Green Primary School in Orpington, Kent recently begun to provide a new swimming pool, library and music room. Funded via the EFA's Condition Improvement Fund (CIF), the scheme will provide dedicated, modern facilities in keeping with the rest of the school.
The existing swimming pool facilities were in poor condition, not fit for purpose and requiring an urgent upgrade. The adjacent music room and library were housed in a dilapidated demountable building. This scheme will provide a single building, designed to accommodate the split levels posed by the site. A new music room and library will be provided at the higher level. The lower level will feature the swimming pool and changing facilities. Additional accessible changing and WCs will now be provided as well as a comfortable lobby area. The design will potentially allow the school to undertake bookings providing a valuable income stream.
Works are well underway with demolition of the existing buildings. MT Build have been appointed to deliver the scheme, with a construction period of 30 weeks.
---