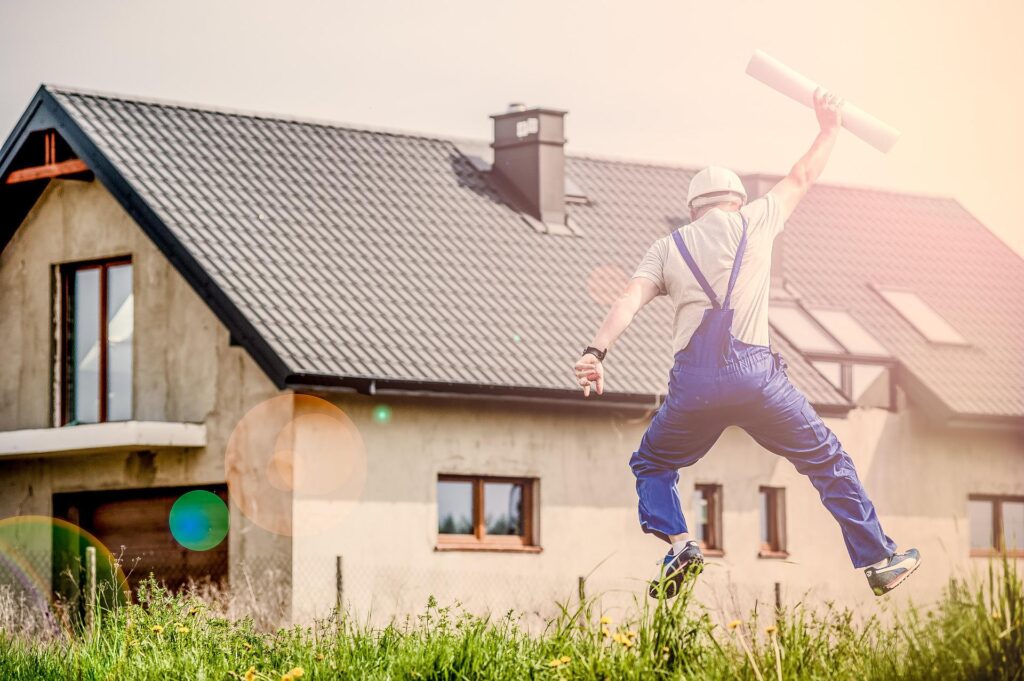 If you're buying your first home or are moving house, there can be a lot of jargon within the industry and it isn't your job to be the property experts. You shouldn't be expected to understand all the building terms that surveyors, architects and builders use on a day-to-day basis. With that in mind, we've provided a list of common homeowner building terms you need to know to help you navigate your purchase and understand your building surveys.
Asbestos
A naturally occurring mineral which was previously used in building work, but was found to be dangerous to humans if exposed to its fibres as it can cause cancer. Asbestos was fully banned in the UK in 1999 but may still be found in properties built before this date. The government recommends you do not remove it without obtaining trusted advice, and to contact your local council for details on how to safely dispose of it.
Boiler
Used to heat water and generate heat for your home. There are many varieties and sizes which can be installed, with modern models being more energy efficient than their older counterparts.
Commonhold
Introduced following the Commonhold and Leasehold Reform Act 2002 giving freehold home ownership for interdependent buildings, such as flats. It applies to properties in England and Wales as an alternative to leasehold ownership. For more information you can visit the government page here.
Damp
Damp is unwanted moisture which can damage the structural integrity of a building and lead to potential health problems. There are three types: penetrating damp, rising damp and condensation, therefore, treatment will vary on the type.
Dormer
A dormer is a window that is built onto a sloping roof. It is a vertical structure with its own roof, used to increase the usable space of a room.
Double Glazing
Double glazing is used for thermal and sound insulation. The method is usually to have two panes of glass sealed together with a small gap between them, although sometimes it is an extra pane of glass added to an existing window.
Dry Rot
A type of fungal wood decay, which despite the name, is ironically caused by excess moisture levels of over 20%. It can damage the structure of a property if left unidentified and subsequently, untreated.
Draught
A draught is an uncontrolled current of chilly air that can be a nuisance. It is important to make sure that certain areas of your home are well ventilated. However, a draught is caused by undesirable gaps in your home such as in windows, doors and chimneys.
Eaves
The eaves are the parts of the roof that overhang the walls of a building. This is generally done to keep rain water off of walls.
Energy Performance Certificate (EPC)
This certificate is a legal necessity required for the majority of properties to show the energy efficiency of a building and typical costs, along with any recommendations to improve its efficiency further and save costs. An EPC is valid for ten years and only an accredited assessor can produce the certificate.
Foundations
Most commonly concrete, laid to build upon as a structural base for walls. Brick or stone has been used historically, so the foundations of older houses may not use concrete.
Freehold
A property or piece of land must be immobile in order for it to be a freehold, and ownership of it is held indefinitely.
Gables
The gables are sections of walls that taper as they reach the tip, usually for pointed or triangular roofing.
Gutters
Gutters are a system used to direct rainwater away from a building to prevent damage to it.
Hardcore
Hardcore is made of rocks and bricks that have been broken up and added to the foundations to add a base for floors to be placed upon.
HM Land Registry
HM Land Registry is the government department responsible for registering the ownership of land and property in England and Wales. Your solicitor or conveyancer will usually apply to register it on your behalf. Alternatively, you can apply yourself here.
Insurance Building and contents insurance covers you in instances such as damage caused by fire or adverse weather, and also covers you in other events, for example, theft. If you're a leaseholder, you will normally only need contents insurance as its usual for the landlord to be responsible for insuring the building itself.
Insulation
A well-insulated home will prevent heat from escaping whist also regulating the temperature of your property, which will reduce both carbon emissions and your energy bills. You can get the following types of insulation:
Floor insulation
Loft and roof insulation
Solid wall insulation
Cavity wall insulation
Joist
A joist is a beam made of steel or timber, which are used to provide support to ceilings and floors.
Knotweed
Knotweed is an invasive plant which can wreak havoc if left uncontrolled. Japanese knotweed is one of the most common non-native species of plants in the UK. It can cause ecological damage as well as damage to a property. It is illegal to plant, grow or spread. The presence of Japanese knotweed can make it difficult to buy or sell a home; however, there are specialised companies who can treat it as it's recommended those without the expertise, do not attempt to treat it themselves.
Leasehold
A leasehold is where you buy the rights to reside on land or in a building for a fixed period of time. The lease will have set conditions of your rights and responsibilities, as well as outline the cost of any service charges and other expenses, such as ground rent. It is commonly held for flats and maisonettes, but some houses may also be leasehold.
Lintel
A lintel is a beam placed horizontally above doors and windows, used to strengthen and bear the load of the wall. These are often made of wood or steel and are generally hidden from view.
Listed Building
Historic England maintains a list of buildings with historic or architectural interest. If a building is listed, you will need special permission from the local planning authority to undertake any work on it. You can find more information here.
Load-Bearing
Load-bearing is a term that is applicable to parts of a building's structure that is used to support the weight of whatever is above it, be that more walls, ceilings, roofing, etc.
Partition
Partition walls are used to split up rooms. These are usually thinner than normal walls and are most often not load-bearing.
Rafter
Rafters are the sloped beams that make up the internal structure of a roof.
Rendering
Rendering is the covering of a wall, usually with cement or lime, used to add texture to the wall.
Searches
Your solicitor or conveyancer will carry out searches to give you information on any potential issues before you exchange contracts and complete the sale. They can include:
Local authority searches
Drainage searches
Environmental search
Stamp Duty Land Tax (SDLT)
SDLT is due when you purchase a property or land over a certain price threshold in England and Northern Ireland. If you're a first-time buyer you're currently eligible for a discount. Rates can also vary depending on your circumstances and the type of property being bought, but you can calculate any applicable SDLT due here.
Subsidence
Subsidence is when the earth moves downwards. This then leads to the ground sinking beneath your home which can adversely affect the foundations of your property. If subsidence is identified soon enough, it can still be treated to stop your home turning into something resembling a Crooked House from a fairground.
Surveys
A survey is a report created via an inspection of your building. There are several levels for how in-depth these reports can be, depending on your requirements. The Royal Institution of Chartered Surveyors (RICS) recently restructured their surveys and RICS certified surveyors, such as Munday + Cramer, can now offer the following:
RICS Home Survey – Level 1. The least expensive and therefore, most basic report that works on a "traffic light" rating.
RICS Home Survey – Level 2. This was previously known as the HomeBuyer Report, and is the mid-range survey that can include a valuation if required.
RICS Home Survey – Level 3. The most comprehensive report also known as a full structural survey.
The Residential Property Surveyors Association also offer the following surveys:
RPSA Home Buyer/Condition Survey. This is similar to the RICS Home Survey Level 2.
RPSA Building Survey. This provides the same information as the Home Buyer/Condition Survey but the RPSA advises it is ideally suited to larger, more complex, older, extended or higher value homes as it goes into further details of construction, defects and repairs.
If you're buying a new-build you can also request for a snagging survey to be completed to check for any issues ("snags") which the developer will then correct – but this is only as long as the defects are reported within two years of your completion date.
Underpinning
Underpinning is when new, stronger foundations are placed under the original, weak foundations to provide extra support. This is usually done to counteract subsidence, although it may also be necessary for adding storeys to a house or if there was movement from other means, such as a flood.
Valuation
Your mortgage lender will arrange for a surveyor to assess the value of the property and whether it's worth the amount you have asked to borrow.
Contact Us
That's everything for our homeowner building terms, for now! For more information on Munday + Cramer's homebuyer surveys, or if you would like to find out more about our architectural services, operating in Essex, London, Kent, Norfolk and Suffolk, then get in touch! Contact Munday + Cramer today on 01245 326 200.
---