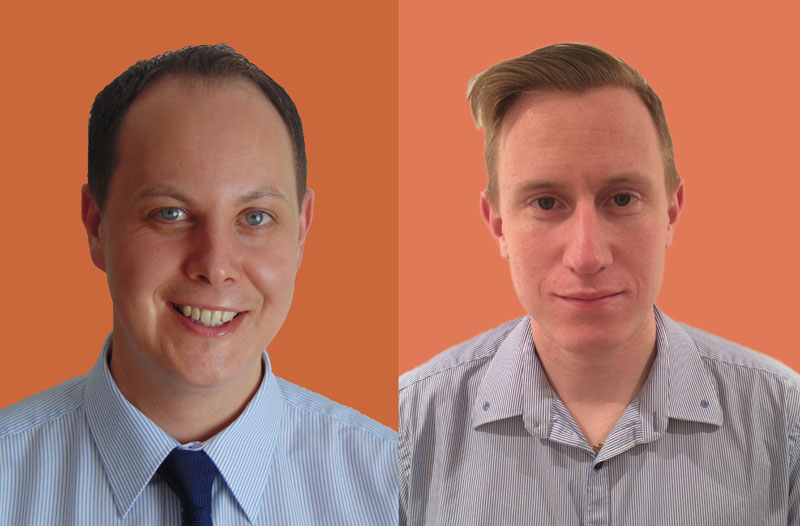 Munday + Cramer Add Two New Surveyors To Further Bolster Growth
---
Munday + Cramer are pleased to welcome two new surveyors to the practice to support its ongoing growth and development throughout Essex, London and beyond.
Martin Berry joins as a Senior Surveyor, bringing over ten years' experience in building surveying and project management; predominantly within the education sector. Joining from another renowned Essex-based practice, Martin has successfully delivered a wealth of projects within education, encompassing both new build extensions and refurbishment schemes across maintained and VA schools and academies. Martin further strengthens Munday + Cramer's highly successful team working with academies to achieve CIF funding in future rounds.
Martin has also worked with Local Authority clients, as well as a number of commercial clients including a nationwide banking group.
Jack Haine joins Munday + Cramer as a Graduate Building Surveyor, having spent nearly five years with a local practice, following the completion of a Degree in Property and Surveying and more recently an MSc in Construction Project Management at Anglia Ruskin University.
In addition to surveying and project management experience, Jack also brings experience in directly managing a large property portfolio across the South of England for a religious institution. The portfolio included a range of properties including chapels, convents, care homes and convents with care, and as would expected covered a variety of property types, including many listed buildings.
Jack also has experience within commercial and residential development work.
Both Martin and Jack are actively working towards becoming chartered, and will be fully supported in this objective as part of Munday + Cramer's commitment to staff development.
---